Bug: Emoji column in Tag preferences not wide enough
Reported by fnurl | December 9th, 2015 @ 10:26 AM
The Emoji column in the Tag preferences is not wide enough to show single emoji characters.
I am using a Retina Macbook Pro 15" running El Capitan (10.11.1). I have had the issue for some time, but just not reported it. See image below.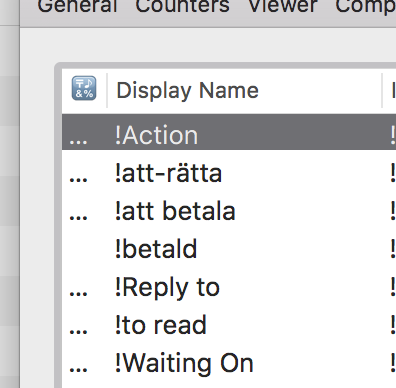 Comments and changes to this ticket
State changed from "new" to "fixcommitted"

Thanks, I had not noticed this.

State changed from "fixcommitted" to "fixreleased"
Please Sign in or create a free account to add a new ticket.
With your very own profile, you can contribute to projects, track your activity, watch tickets, receive and update tickets through your email and much more.

Create new ticket
Create your profile
Help contribute to this project by taking a few moments to create your personal profile. Create your profile »
Pages